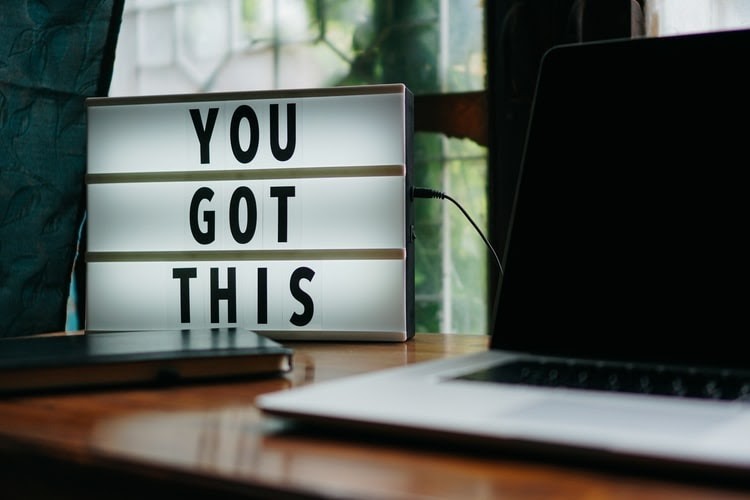 Ready to re-open your business during COVID-19? Then don't miss 3 crucial steps to market your business in the age of isolation.
COVID-19 has brought plenty of changes to how we business. We see this time and time again during periods of recession and uncertainty. There are businesses that curb spending and reign in resources, hunkering down to minimize risk and stay afloat. Then there are others who start spending, investing greater funds and effort to increase brand awareness. 
During all of this, we start to see a trajectory of companies who rise among the ashes while others decline. Which will be the ones to survive?
Snap, Crackle and Pop Goes the Boom
There is a popular story from The New Yorker and others that describe a time earlier in the last century when oatmeal and cream of wheat were the top breakfast meals for Americans… with packaged cereal further behind.
During the depression, cereal supplier Post predictably cut back on expenses and diminished its ad spending, however, their main competitor, Kellogg, pushed on, using radio advertising to promote its newest addition, Rice Krispies, to listeners. Even at the depths of depression in 1933, Kellogg's profits rose 30% and cereal became the most popular ready-to-eat breakfast for Americans, as it still is to this day.
What does this story teach us about marketing during times of recession? That it pays to remain visible during times of uncertainty.
As a business owner, whether you have a big budget or not, if you are pushing your brand forward during troubled times, your clients and consumers are more likely to recognize and remember you.
I recommend three ways of doing this:
Build a human connection with your audience. Let people see who you are behind the business.
Experiment with your outreach with different advertising and social media tools.
Build a long-term digital strategy, using real-time analytics.
1. Build a Human Connection
While COVID-19 rages outside our homes, inside there's a surge in 1-1 connection. Facebook showed a 50% jump in use since the beginning of the lockdown, and TikTok is now the most downloaded app in the world.
Video communication is growing so quickly among users during Covid-19, that Facebook and Instagram have made significant upgrades in the last month to compete against fast-rising video chat apps, Zoom and Houseparty.
What type of content do we see more of now?
We are seeing a lot more interactive questions, fill-in-the-blanks, recommendations, challenges, webinars, workouts. The days of living your best life on Instagram are taking a side-seat for those who are speaking their truth: how we feel, what emotions we're experiencing, fewer filters, and a chance to be real.
We are adapting our language to be cognizant of the times we are living in.
People remember those who helped them during times of uncertainty
As a brand, be aware of this change in tone and language. Share value where you can and make people feel good by doing good. Fitness studios are sharing classes on Instagram, DJs are sharing music on TikTok and schools are offering free courses online.
This is also the time to show the face behind the business. Let people get to know who you are through live video.
Take Sophie Pavitt, for example, who is a New York-based facialist. When she was forced to close her business in March she took to Instagram and began live-streaming facial tutorials. Her first video brought in 10% of her 7,285 followers, and she booked 36 virtual consultations as a result.
Use this time to show what you are doing behind the scenes of your business.
Create a live Q&A for your followers and demonstrate your services or product online. In your messaging you can share your ups and downs, but maintain professionalism and explain what's pulling you through these tough times. Followers will appreciate your candour and tenacity and engage with you similarly.
2. Experiment Your Outreach
There are limits to our physical interactions right now and so people are searching for digital solutions in their need of information, for conversation, for connection, for nutrition, for entertainment, for fitness and for self-help. And, not surprisingly, they are spending money on these digital experiences too.
Take Tinder for example. It is the top-grossing app currently, thanks to its subscription costs for Tinder Gold. People are still searching for connections even in the midst of isolation. Other apps that show high consumer spending include YouTube, Netflix, TikTok and Disney+.
Interestingly, however, while most social media networks are seeing a rise in usage, advertising numbers are decreasing, as small businesses reign in costs as cutback measures. Facebook, Instagram and Twitter have admitted lowing advertising revenue in the last quarter.
The biggest takeaways from this are that people are not just socializing with others online, they are spending money as well.
Even during a pandemic, consumer spending continues through apps and online services.
Keep in mind that the value of advertising will expand as competitors reign in costs and become less visible online.
Studies from both the 1981-82 and 1990-91 recessions found companies that increased their ad spend during this time grew acquisition rates and lept to the top of industries within three years.
Ultimately, when everyone is advertising it is harder to separate yourself from the pack, but as competition dissipates during the recession, your return on investment begins to rise.
Whether you have the budget or not, it is important to remain visible to your customers. Socialize through social media and share what you're up to. And, if you have the budget for it, begin experimenting with ads online.
3. Build a Long-term Digital Strategy
Now everyone has to take a big breath because this pandemic highlighted the need for a digital strategy to be put in place for every business. Those who already worked on an e-commerce platform before this pandemic is largely unaffected. They had a Plan B. This is what we can come to terms with as business owners. Do you have a Plan B? If you don't, now is the time to work on it.
Creating a digital strategy is a separate blog in itself, but its main purpose is to make business more efficient through online remote work. You will want to consider:
What your online presence will look like online through your website, social media and advertising profiles.
What you will sell online, whether its products or services and how people will purchase them.
How you will interact with customers, whether it's through email, social media, phone or a customer relationship management system.
Just like the facialist who pivoted her business online in a matter of days, you have the opportunity to continue working even when your brick and mortar is closed.
There are four ways to make this happen quickly:
Make sure your brand aesthetic is all over your website and social media. This way, people will remember you easily. More people will be looking at it now, so it should look good. It's your new digital storefront.
Look at your customer database and schedule consistent content that's relevant and coming straight from the heart. Don't overwhelm your customers with a long list of tasks in one email or social media post. Like you, they are struggling with what's happening, but they want to help in what simple ways they can. Sometimes one ask gets you a lot further ahead than several. Maybe your first request can be to follow you on social media.
Focus on one social media platform and make it great with regular content you're proud of. Remember social media is a conversation, so engage with your followers content too. I always tell my team to follow the rule of thirds. A third of your content is about your business, a third of it is about your peers and networks, and lastly a third should be engagement with your followers. Consider the business adage "Givers Gain" and the same holds true with social media.
Get comfortable in front of the camera. You are the representative of your business, and no one knows it better than you. Experiment with live video and Q&As. Prepare ahead of time, with a test video and outline of talking points. Again, it goes back to the conversation you are having with your clients. People want to see you and hear from you, not a stock photo of your business's offerings.
Evaluate Your Digital Strategy with Real-Time Analytics
You are now essentially up and running online! It doesn't have to be perfect, but the best way to keep your business improving is to evaluate your engagement and acquisition rates through real-time analytics from Google Analytics, email marketing platforms, such as Mailchimp, and social media insights found on Linkedin, Facebook, Instagram etc.
Conclusion:
Just as Kellogg demonstrated in the 1930s, if you continue to push your brand forward in troubled times, your clients and consumers are more likely to recognize and remember you.
In today's climate and whether you have a big budget or not you have three ways of doing this:
Build a human connection with your audience. Let people see who you are behind the business.
Experiment with your output with different advertising and social media tools.
Build a long-term digital strategy, using real-time analytics.
Contact us:
Do you need some extra help? picnic provides complimentary 30-minute marketing consultations for your business along with a site audit of your website. We can help you make a concrete plan and long-term digital strategy of where you want to be ASAP. Don't hesitate to contact me at erica@picnicsocial.ca.