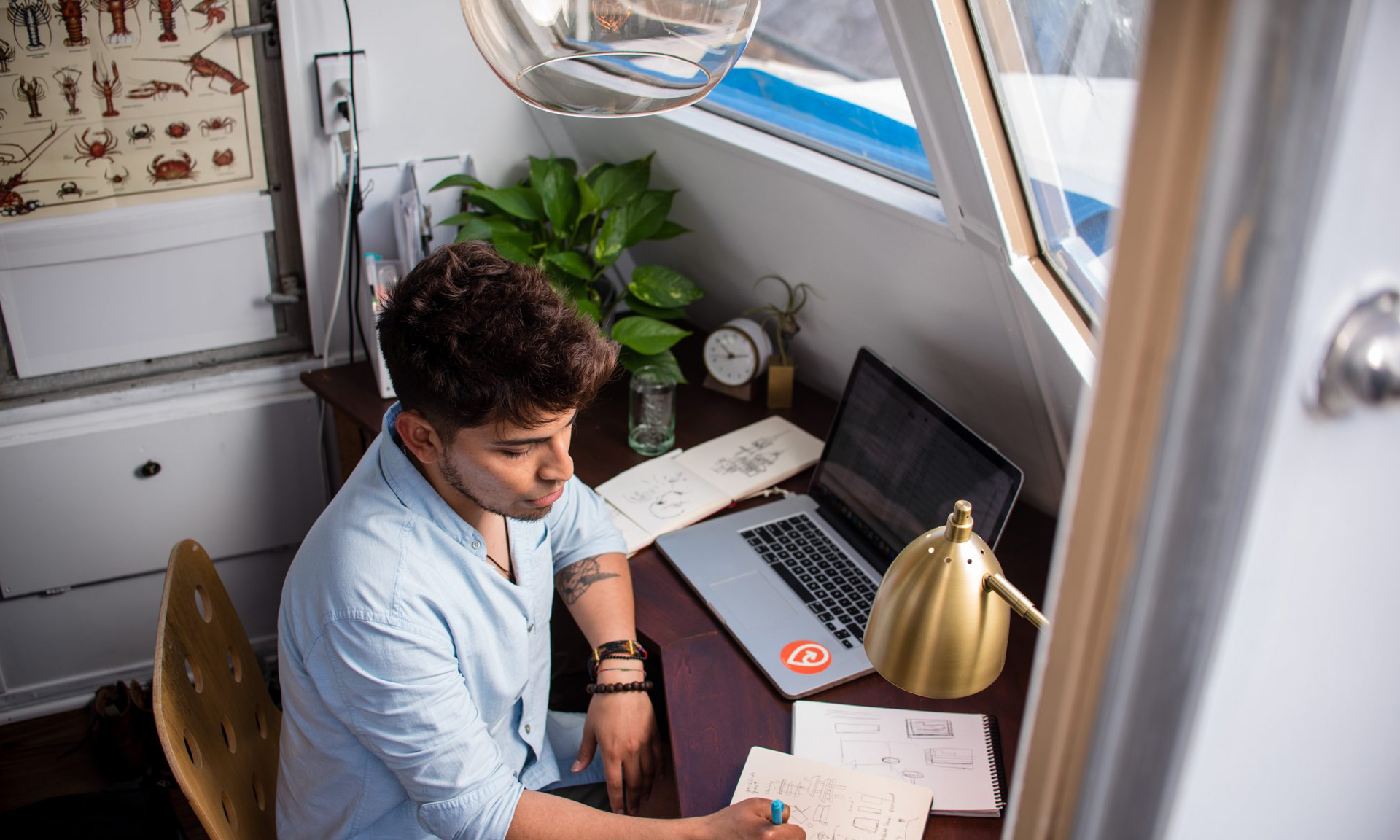 For some of you, this may be the first time you're working in a remote setting. It can be a challenge to adjust to. We get it! However, it's also realistic to assume this may be your new normal for a while, and that means you'll want to get set up for the long-haul.
picnic social has been a remote-based business since it began January 2018. You could say we've been ready for this since day one. And from that time, we've developed tried and tested tools to make our business thrive in isolation.
Are you ready to make the best out of this new normal and get into the groove of working from home? Then read the best practices our team has compiled below to work productively, stay on track and not go stir crazy!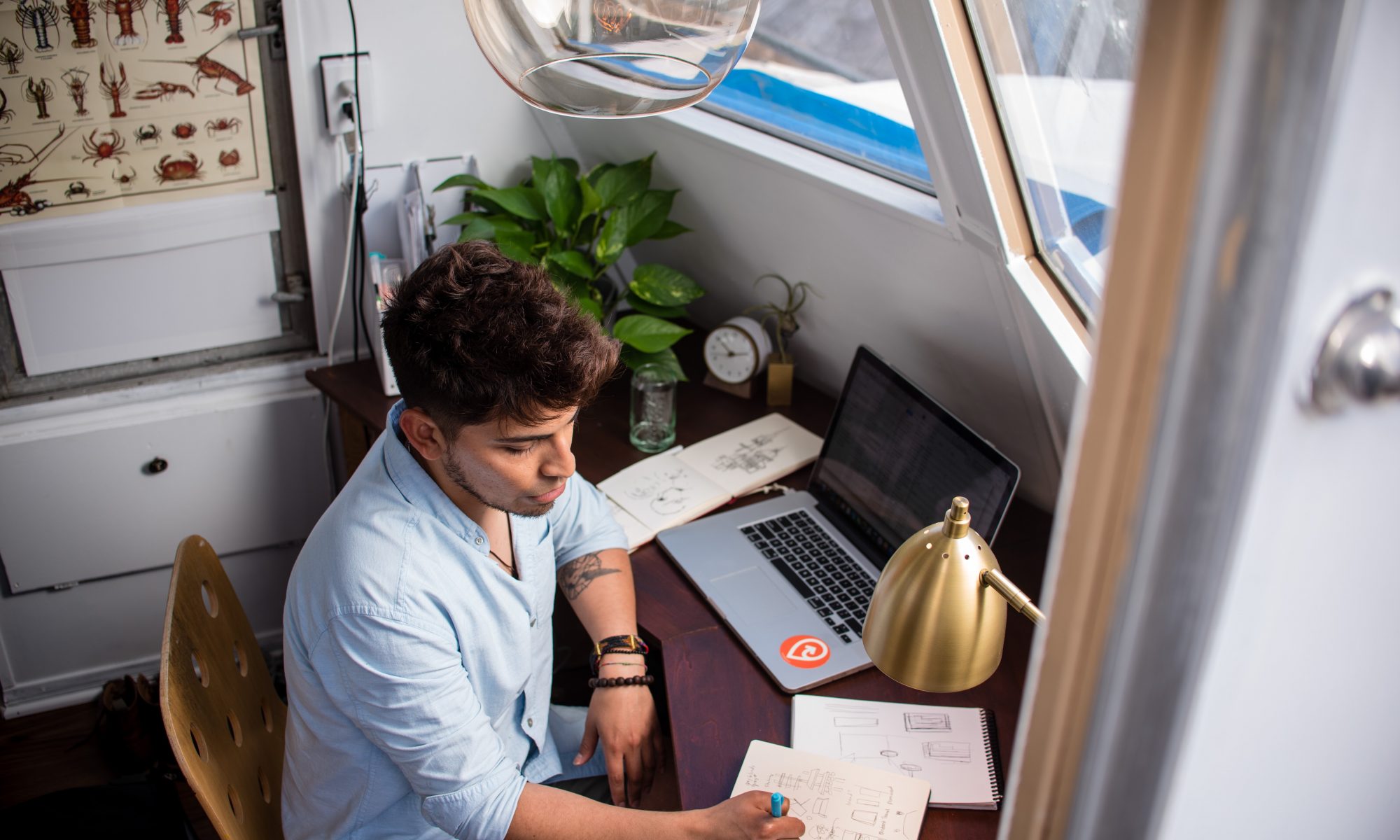 To begin, Find your Designated Workspace:
We find it's best practice for productivity if you have a designated workspace in your home. It's important to create a distinction between your professional and personal life.
The best office spaces are ones that offer privacy. Rooms with a door are ideal so you can limit distractions and excess noise.
Also, it's important to remember that interruptions can happen inside your space too! Be sure to clean up the area and organize it well. It has been proven that working in a clean, organized space does boost productivity as well as the quality of work you produce.
Something we found useful on how to create a workspace for yourself during this time of transition is this blog post from Good Space Plans Online. They provided great tips on how to design and utilize small spaces. Our intern, Ashley, took some tips to help design her bedroom into a multifunctional office space, so hopefully, you can find some use in it too.
Schedule When You'll Work at Home
"If you fail to plan, you plan to fail." – Benjamin Franklin.
At picnic, we use Google Calendars to help us plan our days for the week. This is something that our fearless leader, Erica, has encouraged from the get-go.
Something she recommends for anyone transitioning to working from home is to treat remote work as if you're going to work in a regular office. Get up at the time you normally would, get ready, have your coffee, and get down to business!
Whether you're preparing your week on Sunday or Monday, it's important to make daily and weekly deadlines for yourself to make sure you're on track with projects, administrative tasks, and any meetings you need to have throughout the week. Not only are you responsible for your own work but others rely on you as well, so it's important to keep that in mind.
Make sure to schedule your breaks and when it's time to put work away. Take a 15-minute breather and change up your scenery. Go get some fresh air and have a snack. And most importantly, plan an end time to your workday. You're not meant to work 24/7. Go call your mom and see how she is!
Schedule One-to-One Meetings through Video Call
Having that face-time with coworkers and clients is essential to working remotely. Isolation doesn't mean you should 'literally' isolate!
As you transition to remote work, you will find that face-to-face meetings are a must. Face-to-face meetings create stronger work relationships, trust, and fewer miscommunications.
Even though we can't be with our co-workers in person, there are still many ways to get personable with your workmates through our favourite platforms: Zoom and Google Hangouts.
Zoom: 
A very streamlined and easy-to-use web conferencing and collaboration tool. It's used by many remote businesses and now, schools, as they transition their lectures online!
It offers free plans, which include unlimited one-on-one meetings, a 40 minutes limit for group meetings that can have up to 100 people, as well as the basic features such as video conferencing, web conferences, and group collaboration tools.
Google Hangouts:
A fantastic tool for scheduling online meetings and integrating with the rest of your Google devices included in the G-Suite package. At $6 a month, you can link a Hangouts video call through your Google Calendars and other G-Suite tools. It offers the same basic conferencing and meeting features as Zoom. However, we've found, as well as Business Insider that Google Hangouts is a little less comprehensive when you compare it with Zoom's features and is why we'll mix between the two, based on the type of meeting we are having and for how long.
We recommend that you try out and determine which tool is best for your team members and your company. Or, if you're like us, use both and determine which is best for what you need.
Schedule weekly and monthly team meetings
With our Zoom and Google Hangout devices, the picnic team schedules 1-2-1 meetings with each other to discuss ongoing projects with our clients and set expectations for one another every week. It's a great way to work collaboratively together without being physically in the same room.
We also set monthly round table team meetings to evaluate the past month. We look at each portfolio of work and how our analytics can improve the brand being found online.
You'll find that even though your meetings are virtual, the same work ethic and participation applies for everyone in your team. All that is required to make it work is a predetermined agenda and questions from the host presented ahead of time.
You'll soon recognize while working at home that scheduled weekly and monthly meetings are a great way to come together and to bring some normality into your new routine.
We use a team calendar to share holidays, vacation time, team meetings, events, workshops, and other resources that are beneficial for the team to be aware of.
We have found this to be extremely important because we may need to know as a team if anyone is away from work or even if there is a stat holiday… sometimes we forget these things working from home!
For our picnic calendar, we use Google Calendar as part of the G-Suite. It is very simple to set up and create a shared calendar for yourself and everyone else in the team.
Use cloud systems to collaborate on projects
Sharing work and having an online filing system is probably one of the most important features of a remote business. Since picnic has a whole team working on multiple projects together in remote settings, we depend on Slack, G-Suite and Miro to work collaboratively and message each other instantly.
Slack
In an office, you can communicate with your co-workers directly, but how can you do that when your co-workers are miles away from one another?
We use Slack as our prime mode of communication. It's an extremely useful tool to have direct chats with fellow team members. As well, we use it to share work as we collaborate on projects for our clients.
One of the greatest features is how customizable the platform can be. We've created separate channels per client to keep projects organized and streamlined. It can also integrate with many other devices you use daily, such as Zoom, Google Drive, and Outlook. Check the apps section to see tools you use regularly and can be added to the Slack platform.
G-Suite
G-Suite is the epic online filing-cabinet that organizes tools like calendars, emails, and chat groups that every online company needs. It has so many features available to make your business work like clock-work, such as a company-wide email, personal emails for each employee, chat groups, company calendar, documents, spreadsheets, and video calls.
G-Suite is a great tool for small businesses, especially if they have a lot of expenses and it can cost as low as $6.00 per user.
Miro
This is a new fun collaboration tool we've just started using with our own business! Called a "whiteboard for visual collaboration", it allows you to directly share with your team visual guides for your business.
Features include mindmaps, research, design, and building customer journey maps are all included with Miro. Now is the perfect time to work on the business rather than in the business and we find Miro provides the visual aids we need to understand our business's trajectory.
Create a social watercooler for your team
Just like in an office setting, we all need a place to hang out and chat about things other than just work…maybe even more so when you're a remote worker.
At picnic we like to have time to speculate on the latest trends, news and tv shows, so we created a space on Slack just for that type of conversation. Whether it's a new show we're watching, a side project we're working on, or a new meal we're trying out, we like to keep our random talk in our #random and #general channels.
For those of you who don't have a large team to work with, then we recommend getting involved with a group that serves that social aspect and business support resource. If you're working on your own, there are several different business network groups you can join. We recommend Business Networking International, Hervana, Women in Tech World or your local Board of Trade.
These groups offer you a space to talk, brainstorm, and network with other like-minded people.
Discuss your options with an expert
When you're transitioning to working from home, this may mean you have to change your insurance, your benefits, as well as your costs as they will differ from your typical structure.
Update your working situation with your accountant or a business advisor to learn what options are available for you. myCEO.ca is offering free online business consultations for those who are making the transition online or for any other entrepreneurial questions you may have. This opportunity is available the month of April so we recommend you reach out to them.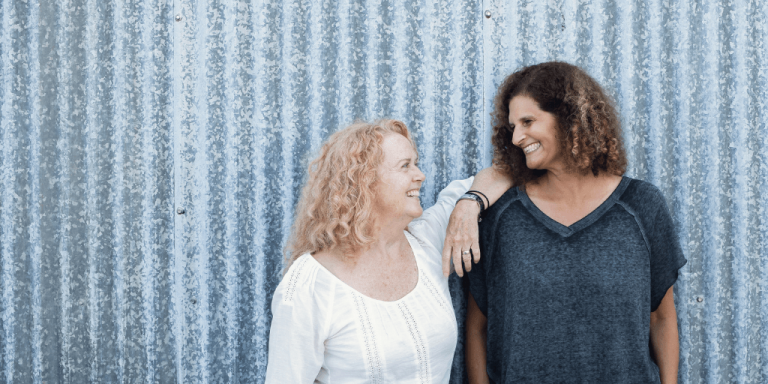 myCEO business coaches Betty Hasker and Glorie Averbach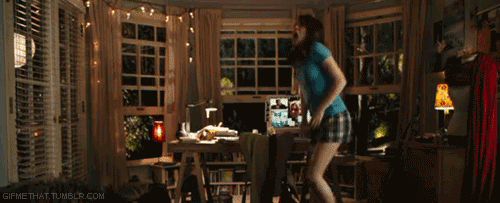 Just remember as you begin working from home that you're not alone during this transition, in fact, you have many friendly resources to help you make the most of this time.
Give yourself space to figure out your new routine and adjust to the new dynamics. The tools and strategies we listed above are ways we keep our business, picnic social, running and successful with and without quarantine.
We are confident that with the right attitude and focus, these platforms can help your business not just survive these times, but thrive.